Satyabhama
University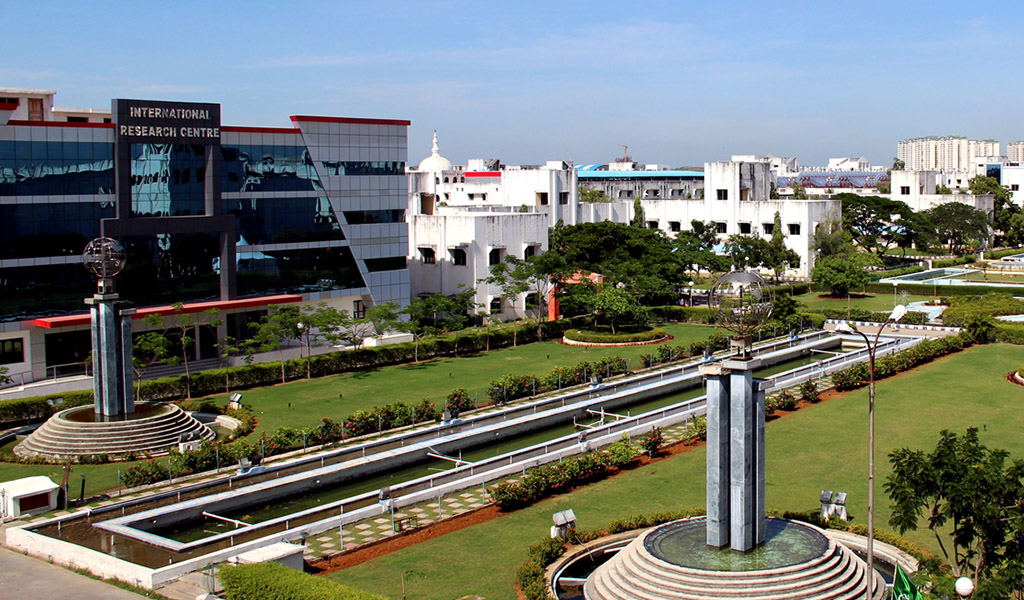 Direct Admission
in Satyabhama University
Sathyabama University was established under section (3) of the UGC Act, 1956 (A Christian Minority Institution) which was formerly known as Sathyabama Engineering College established by JEPPIAAR EDUCATIONAL TRUST in 1987. It is a pioneer institute imparting knowledge in the areas of engineering, science, technology and education. The institution's progress and contribution in the field of technical education for over two decades made the Ministry of Human Resources Development, Govt. of India to grant Deemed University status on 16thJuly , 2001 and University status on 13th September , 2006 under section(3) of the UGC Act, 1956.
Sathyabama University under the dynamic leadership of Honourable Chancellor Colonel Dr. JEPPIAAR, Madam Chancellor Remibai Jeppiaar, has been strengthening university development activities to bring fruits of research for betterment of the society with the able support and valuable guidance of Dr. Marie Johnson and Dr. Mariazeena Johnson (Directors), Dr. B. Sheela Rani (Vice-Chancellor), Dr. T. Sasipraba (Dean-Publications & Conferences), Dr. P.E. Sankaranarayanan (Dean-Academic Research), Dr. S.S. Rau (Registrar) and Dr. K.V. Narayanan (Controller of Examinations)
Sathyabama University, Chennai is a private institute of higher education, conducting courses in the fields of engineering and management studies. It has been accredited with "B++" grade by the National Board of Accreditation (NBA), which is the highest grade attained by any Deemed University in the State of Tamil Nadu. It has also been accredited by the Institution of Engineers and has ISO 9001:2000 certification for professional quality management.
Sathyabama University has collaborated with reputed national and international institutes, research and development organizations, and industries to facilitate exchange of ideas. The University has undertaken various sponsored and collaborative research and development projects funded by prominent national organizations such as Indian Space Research Organisation (ISRO), Department of Science and Technology (DST).
The University offers courses in 24 branches of Engineering at the UG level and 24 courses at PG level in addition to Sciences, MBA, MCA and PhD programmes in all disciplines. The University has excellent infrastructural facilities including modern laboratories, library with video, Internet and other general amenities. To its credit it has been awarded as Category " A " University by MHRD, Government of India. The University has undertaken various sponsored and collaborative Research and Development projects funded by national organizations such as ISRO, DST, IGCAR, DRDO, National Institute of Ocean Technology, Ministry of Environment and Forests etc. The University holds great promise to expand the applications of space technology, benefiting the common man and enriching the quality of life in association with Indian Space Research Organization the university is successfully conducting non formal education programmes through 18 Village Resource Centres all over the state.
Sathyabama University has inaugurated the World's Largest Solar Steam Cooking System on 1st of July, 2009 in the campus.
So far 1726 students have been placed and still a lot more to go as the Campus Interviews continues.